Does your ecommerce platform comes with these features that are indispensible? If you are not sure you do, read on and check the list in this article against your ecommerce store features!
Here are 5 Indispensable Ecommerce features You Ecommerce Website Should Have
#1 A Really Good Ecommerce Have a Personalized Emails
Here in Shoptech Media, we believe that a personalized email system is the top indispensable feature every ecommerce should possess, to be able for your to effectively run your email marketing. With email marketing, there's a lot you can do to reach your customers or your target audience based on the kind of transactions they've completed on your website and what their browsing patterns tell you about the audience segments they belong to.
Things you can do with a personalized email system:
Send upsell and cross-sell emails to people that highlight certain products based on a shopper's purchase or viewing history.
You can keep your shoppers coming back for more with newsletters that feature product updates and exclusive discounts only available to subscribers.
Send special offers to customers who've bought from you in the past but haven't visited your store in a while.
Trigger emails to people who've abandoned their shopping carts, hopefully getting them to come back to your store and complete the purchase.
A lot of ecommerce platforms out there does not have personalized emails. They rely on third-party email sending system that either charge too high or too limited in functionality.
#2. Data Analytics for Data-driven Ecommerce
Data analytics is the second most important and indispensable feature for an ecommerce store where the game is to continually adapt to buyers' buying decisions. Not only ecommerce websites, but for any website for that matter. You need to know who your top customers are, where new customers are coming from, the most and least popular products and categories in your store, as well as your conversion rates, and perhaps many more functionality.
Data-driven ecommerce is an indispensable concept for doing business online. As technology constantly evolves and continually shapes the buying behaviors of customers, your ecommerce strategy must also provide avenues for you to touch your customers.
Data-Driven Ecommerce Strategy: 5 Easy Steps to Implement
How Data Analytics Enhances Ecommerce Business Performance
The more inputs and insights you have about your customers and what they're doing, the better you'll be able to double down on the marketing tactics and channels that are performing the best. These types of insights are also great for personalizing and optimizing your website's customer experience. The more you know, the more you can do to keep sales moving upward.
Google analytics is a good place to start understanding the importance of a data-driven strategy. But with google, you as a store owner, cannot own the data. The best ecommerce platforms provides business people with that same or better functionality and owning your data at the same time. You'll have better security while allowing audience insights to guide your business decisions with real data.
#3. A Blog Platform To Boost Content Marketing and SEO
Blogs are indispensable ecommerce features. They are great as a way to provide rich stories and engagement for your audience – if you want to build long-term relationships with people, not every touchpoint should overtly be part of a sales funnel. Particularly great blog posts can attract powerful backlinks and can rank for long-tail search queries, in ways that product pages simply can't.
Google favors sites with dynamic, diverse, consistently diet of article contents. And blogging allows you to publish deep dives into product use cases, tips and backstories in ways that are not appropriate for product pages, allowing you to rank for informational, as opposed to transactional, keywords.
When your blog platform is integrated with your shop, it is not only easier for you to manage from an operational standpoint, but helps keep people on your store's website for longer periods of time, which also affects SEO. Of course you can do it with a third-party blog like WordPress, the downside to that is your contents is located in a different place. But if your ecommerce have a blog integrated to its core, the contents basically reside within the database and are easily retrieve and tie up with your products.
Build Contents to Increase Visibility with Prestashop-thirtybees CMS Module
Does Blogging Help Boost Your Ecommerce SEO?
#4. Discount Codes and Holiday Sales for Merchandise Promotions
Often, if a visitor is considering making a purchase, the availability of a discount can make the difference. Almost all consumers are influenced by coupons in some way.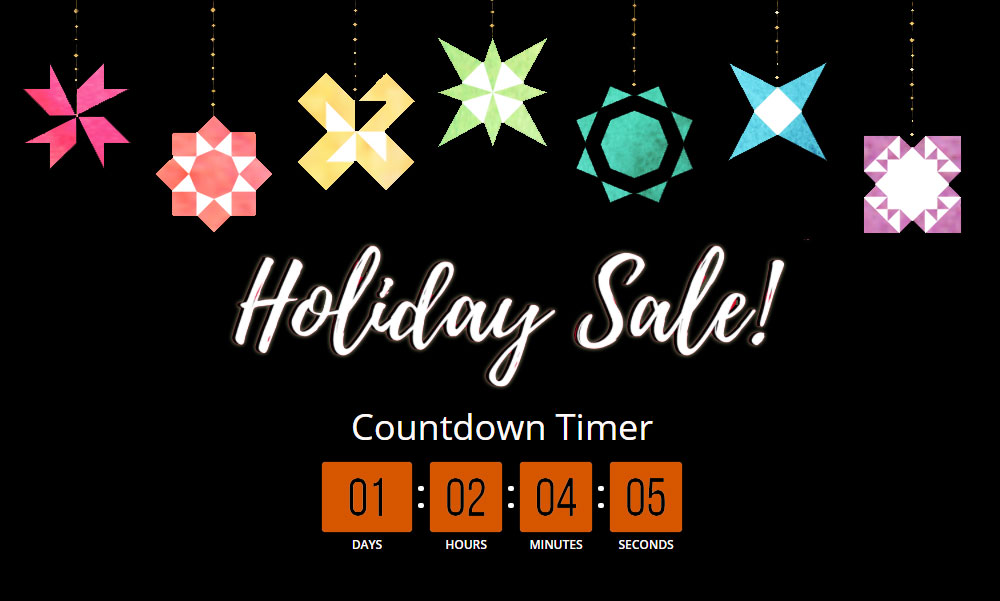 96% of all consumers use coupons, and 81% of them do so regularly. Looking at Millennial mothers, 70% will search for or download mobile coupons while they're shopping.
You can use any number of third-party apps to handle this aspect of your online store, but they vary a lot in terms of capabilities. Using a platform where the features are built-in not only gives you more control over the kind of promotions and discounts you're running but makes it way easier for you manage in the long run.
#5. SEO Features to Maximize Your Discoverability
With Schema Pro module, you stay ahead of your competition in search engine results. 90% of ecommerce website finds it hard to rank in search results, and one of the primary reason is becasue they are not Google friendly. Meaning that, search engine like Google find it hard to read the data being sent to them. SchemaPro module gives you that edge over your competitors in search results display. The possibilities are endless!
When it comes to online marketing for ecommerce, you need the ability to take charge of your SEO. Your ecommerce system should come ready with it at the very least. But most ecommerce platforms does not have enough default SEO functionality. You have to go ask somebody to make it happen for you. I believe having a really good SEO features like schema and structured data sets your system 1 step above the others.
Some platforms have one or more of these features, so it's important to consider as you shop around.
Other indispensable ecommerce features to have are:
One Page Checkout
Ability to Send PDF Invoices
Smart Social Media Functionalities
Conversion Rate Optimization Options
Easy Onsite Promotional Unit Management
Ability for User Generated Contents
In Conclusion
If you want to have your ecommerce store developed by a developer, ask them if the system will have the mentioned top 5 indispensable ecommerce features. I understand that some developers charge cheap, but the product that is put forth usually are way behind the basics. It might be better to go spend a little northward and get your ecommerce platform up to world standard than have those features added later where it usually gets a little steep in price.