Customer dissatisfaction is a bad bad sign for your ecommerce business. Our customers and clients are the lifeblood of our business, keeping them happy is of utmost importance for ecommerce merchants or any aspiring retailer. Can you imagine your body running our of blood? Because that is what dissatisfied customers do to your business.
I ask a question on social media about this, and the answers where eye-opening. I wasn't surprised, but it opens up a lot for me particularly, regarding the causes of customer dissatisfaction.
Here are 12 Reasons Why Customers are Dissatisfied
#1. Misleading or Incomplete Product Details
A lot of sellers and retailers out there knowingly or maybe unknowingly, provide incomplete and sometimes misleading product details and information. As a seller and doing ecommerce business, play fair with your customers, after all, they are the lifeblood of your business. Keeping some of your fees hidden and uncovering this in the middle of purchasing process is a frequent reason for a human to complain. Practices like this ultimately gives customers the impression that company is cheating its customers.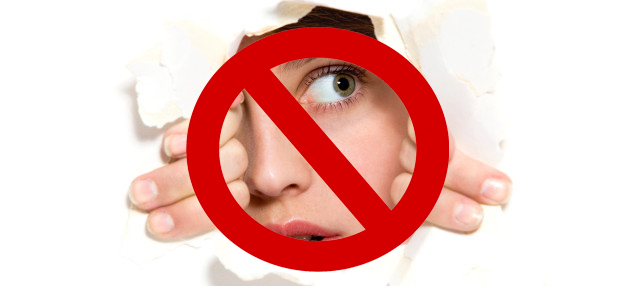 The rule of thumb is just to be honest with your customers and buyers! If adding a feature means added cost, mention it in the description. If the product quality cannot match customer expectation, let your customers know about it. Giving Incomplete details or exaggerating product features is a leading cause of customer dissatisfaction.
These next two reasons for customer dissatisfaction can be joined into one, but I thought it would be helpful to break them apart.
#2. Slow Service is another cause of customer dissatisfaction
People want to know that when they approach you and your business, they'll be able to get what they want as fast as they can. For instance, if a customer goes to a hairdresser and waits 60 minutes before they get a haircut, they're more likely to go to the next one down the road.
Here at Shoptech Media, it is our mantra to act on customer request no more than 24 hours. Do the job the shortest possible time. If your company has a recurring problem of slow service, you may want to reassess your staffing. Recruiting more people can help you meet customer demand efficiently.
Alternative ways to make services faster are plenty. Some restaurants avoid bad service by offering buffets, where people can eat first and pay later. Most supermarkets now offer self-service checkout, allowing people to get in and out quickly. These are just a few of the brick-n-mortar ways but the idea is the same for ecommerce business. Get your services as fast as you can is one of the best way to avoid customer dissatisfaction.
#3. Customers are easily dissatisfied with Slow Delivery
Two weeks is the maximum estimated time of delivery wherever the origin of your product is. Beyond that, and it's a negative for customers. Businesses dealing in sending out items to customers will need to ensure their delivery services are on point. Just like with service, if customers have to wait a long time for an item to be sent out, they're unlikely to shop with you again. I won't for sure!
One of the best ways to handle deliveries is to outsource the job. Fulfillment companies can be a godsend when it comes to keeping customers satisfied. Most fulfillment services will store goods for you, then quickly ship them off when needed.
It's best to offer multiple delivery options. Some customers will want to pay extra for tracking or one-day delivery. Making sure customers get their goods or services quickly and without any loss in quality will keep them happy.
#4. When You are Difficult To Contact
To deal with customer complaints, you must make your company easy to contact. Stores often have receptionists or friendly customer service reps to resolve any complaints quickly. You should also offer fast and efficient phone service. Customers who have to wait on hold for a long time will only become more enraged.
You can integrate a 24/7 web help desk on your site and hire reps to staff it. Another easy way to bring your customer service another level is to use social media.  Sites like witter and Facebook Messenger can be used to handle customer complaints creatively. Make sure it's easy to get in touch with you so you can resolve problems before customers defect.
#5. Poor accessibility is a major source of customer dissatisfaction.
Online accessibility is huge for today's businesses. More and more people now shop from their computers and portable devices, so this is especially important. Ensure that your website is optimized for all browsers, as well as smartphones and tablets. Make it easy to navigate and pay for your services. You may want a professional web designer to handle this for you.
#6. When You Breaking Your Word
Another cause of customer dissatisfaction is not being true to your word. Ecommerce business is about integrity. Regardless of whether you make it explicit or not, your products and services come with a promise attached: that they will be delivered professionally, on time and at the price indicated.
Your customers may not say it to your face but that disappointment and feeling of being short-changed will lead to them walking out the door. You are essentially breaking your word in the eyes of the customer.
Not keeping a promise is basically lying.
#7. Bad Quality Of Products Or Services
One of the most important parts of your business is offering the highest quality possible of products and services. If customers find something wrong with what they are given, you should offer apology for it and resolve the issue with a refund or replacement as soon as possible.
Make it clear to customers what kind of quality they can expect from your offerings. If you fail to deliver, then you owe them. For physical products, you should describe what condition they will be in. For services, let customers know exactly what they will get for their money.
#8. Profit-oriented business rather than customer-centric
In order to build and grow a base of loyal customers, you will need to listen to and value your customer's opinions. Put their best interests before your business. Even if you don't think you're in the wrong, an apology, a refund or some free gifts can go a long way.
#9 Rude and unfriendly customer support staff
There is a boom in "undercover shopping" services worldwide for a very good reason. It's all too easy for staff at all levels to paint on a smile when they know someone is watching them. What counts of course is what happens in the thousands of unobserved customer interactions that take place every day.
The default tone of anyone working in your company should be pleasant, helpful and courteous. This is something that needs to be rigorously watched – all it takes is one bad apple to lower the overall impression of an entire team.
Customers rightfully expect a base level of civility in any encounters with your company. Fail this test and they won't be back anytime soon.
#10. Sales Staff are Pushing too hard
Look, we all know sales is about persistence. Sometimes though, sellers don't know when to slow down on that persistence and actually repel the client away.
Pushing too hard often times alienates customers who may be otherwise very happy with your services. The tone you take is equally crucial, it needs to be in keeping with your overall offering.
Use your judgment, ask questions, and observe past buying behaviors, especially if you are selling to existing clients, to best gauge when it's time to stop pushing. Remember, just because the time isn't right now, doesn't mean it'll always be that way.
#11. Limited Payment Options on checkout
Making it as easy as possible for your customers to pay is essential for increasing conversions and sales.
Easy Payment Process That Makes Customer Complete Purchase
This is why your checkout page is critical. It's the final stop for people shopping on your website. It's the place where they hand over their credit card information and finally part with their hard-earned cash.

Offer multiple payment options and make it easy as possible for your customers.
#12. Not able to match competitor
Consumers are looking for the best value. Value incorporates price, but it also includes benefits. Sometimes, for whatever reason, you will simply not be able to match a competitor's offering for a particular product or service.
It goes without saying that surveying your competition should be a regular part of the marketing strategy of any business in order for you to have a clear picture of what you're up against in the wider market.
If you are not able to match your competitors price, the best thing to do is to focus on value. Present your products to carry benefits over and above those of your competitor who is charging a lower price, you can justify the higher price. In fact, lowering your price might hurt you by masking the value that you are providing your customers.